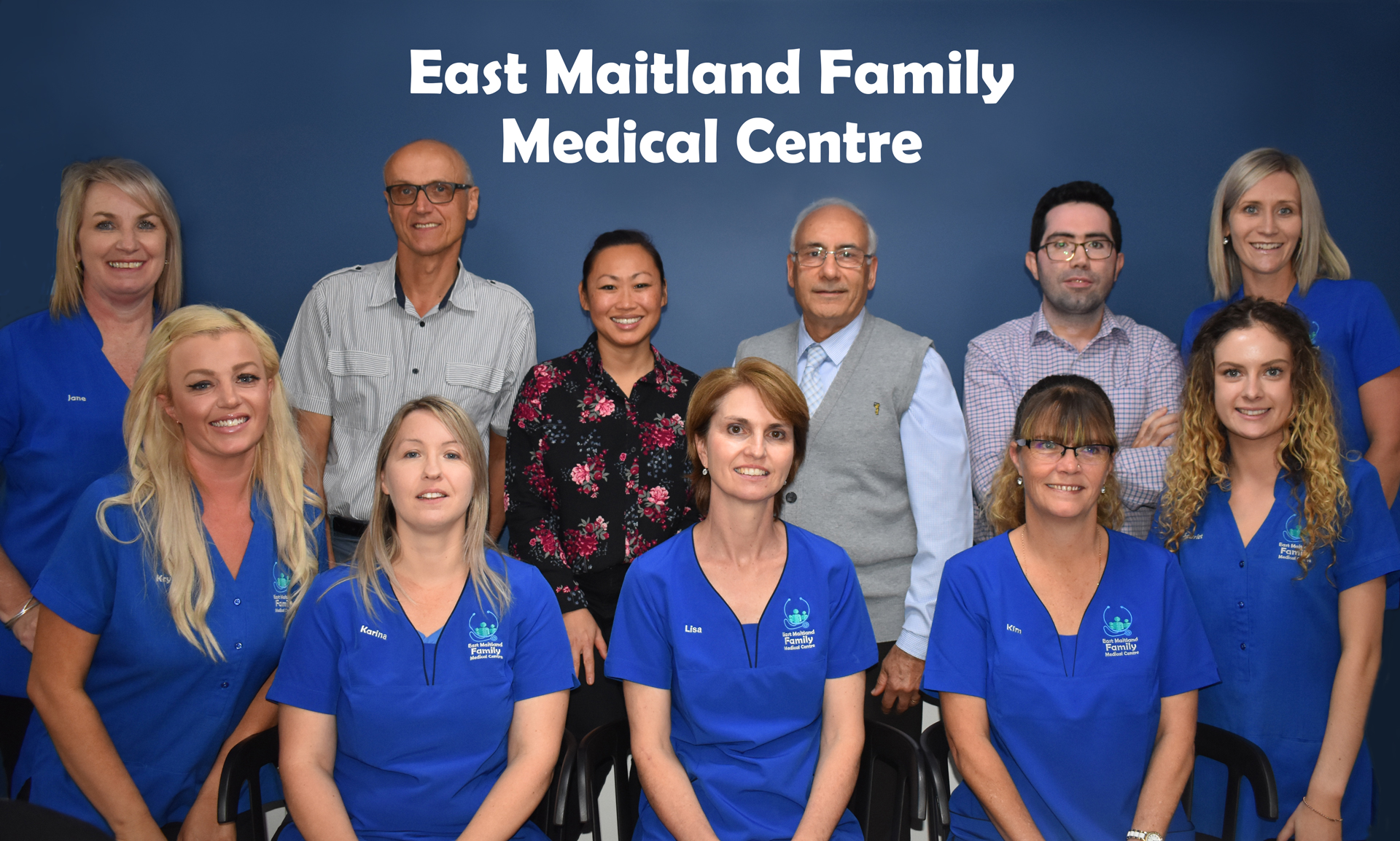 Find Us
21 Myra Street
East Maitland NSW 2323
East Maitland Family Medical Centre is a well-established general practice which has been providing the full range of quality medical services for over 30 years in the Maitland regional area. Our well-qualified doctors and staff are experienced and reliable.
We are doctors who care about the well-being of our patients. We want the best for you.
We always put our clients first and pride ourselves in providing comprehensive and compassionate care for our patients' total health. We also have a strong focus on preventative medicine, as we believe this is the best way to prevent major complications for any disease.
Health Care Card holders will pay a reduced rate for consultations from July 1st 2022
A PASSIONATE TEAM DEDICATED TO                        LOOKING AFTER YOU
MASKS continue to be MANDATORY for ALL ON-SITE VISITORS.
If you attend WITHOUT a MASK, for the safety of our patients and staff, you will NOT be allowed to enter.
As a 'higher-risk' location, masks will continue to be required for all on-site visitors
Please Note
Dr. Usha Kolli and Dr Touraj Jafari are accepting new patients online and also on the day, however for all other doctors please call clinic to see if any spot available with your doctor. We apologise for any inconvenience and thank you for your understanding.
Pls note clinic is accepting individuals needing Booster  COVID-19 vaccine for > 16 yrs old  and for Children 5 – 11 years old primary COVID-19 vaccine course, Pls call clinic to book.
Telephone consults booked with doctor, certainly doctor will call you but it might be delayed at times, as doctors are busy with patients waiting in clinic, but you will be surely called even after 6 PM booked with Dr Kolli, so pls don't be disappointed and thank you for your understanding.
     

Appointment Cancellation Policy
Late Cancellations (Within 3 hours notice) and Non-Attendance:

We understand that plans can change. Please inform us as soon as you can if you are unable to attend your appointment.

This provides us with the opportunity to offer your appointment to another patient who may need to see a doctor more urgently

Cancellation within 3 hours notice will attract a cancellation fee of $25.

A non-attendance (no-show) attracts a $25 fee.

This is paid at your next East Maitland Family Medical Centre visit before seeing doctor.

We thank you for your understanding.

HOW WE CAN HELP YOU.
services within the medical centre










WE ALSO SUPPORT OUR LOCAL
services near the medical centre

In the spirit of reconciliation, East Maitland Family  Medical Centre acknowledges the Traditional Custodians of country throughout Australia and their connections to land, sea and community. We pay our respect to their elders past and present and extend that respect to all Aboriginal and Torres Strait Islander peoples today.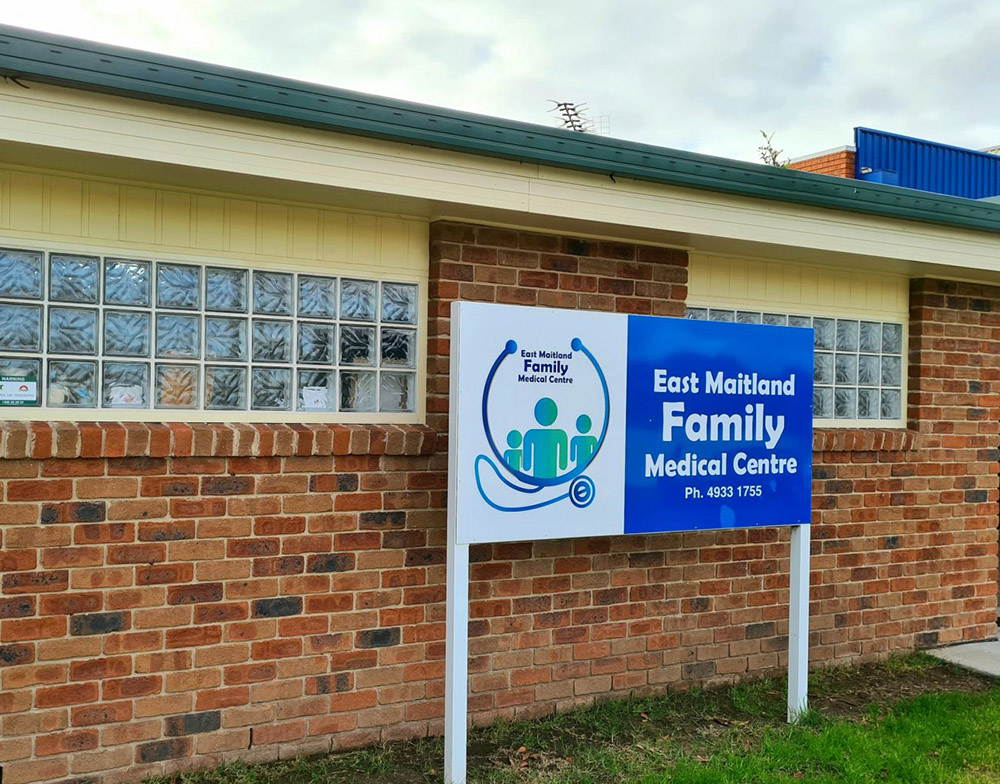 "East Maitland Family Medical Centre is a well-established general practice which has been providing the full range of quality medical services for over 30 years."