OUR MEDICAL CENTRE SERVICES
East Maitland Family Medical Practice is a family general practice, serving the community for over 30 years. Our doctors are fully qualified FRACGP, Clinic accredited by Royal Australian College of General Practitioners (RACGP) and all are friendly in providing comprehensive medical care. We have an incredible reception/administrative supporting staff and highly experienced practice manager as well as fulltime support from our amazing and experienced registered Nurses.
We are sure to be able to accommodate all your health care needs.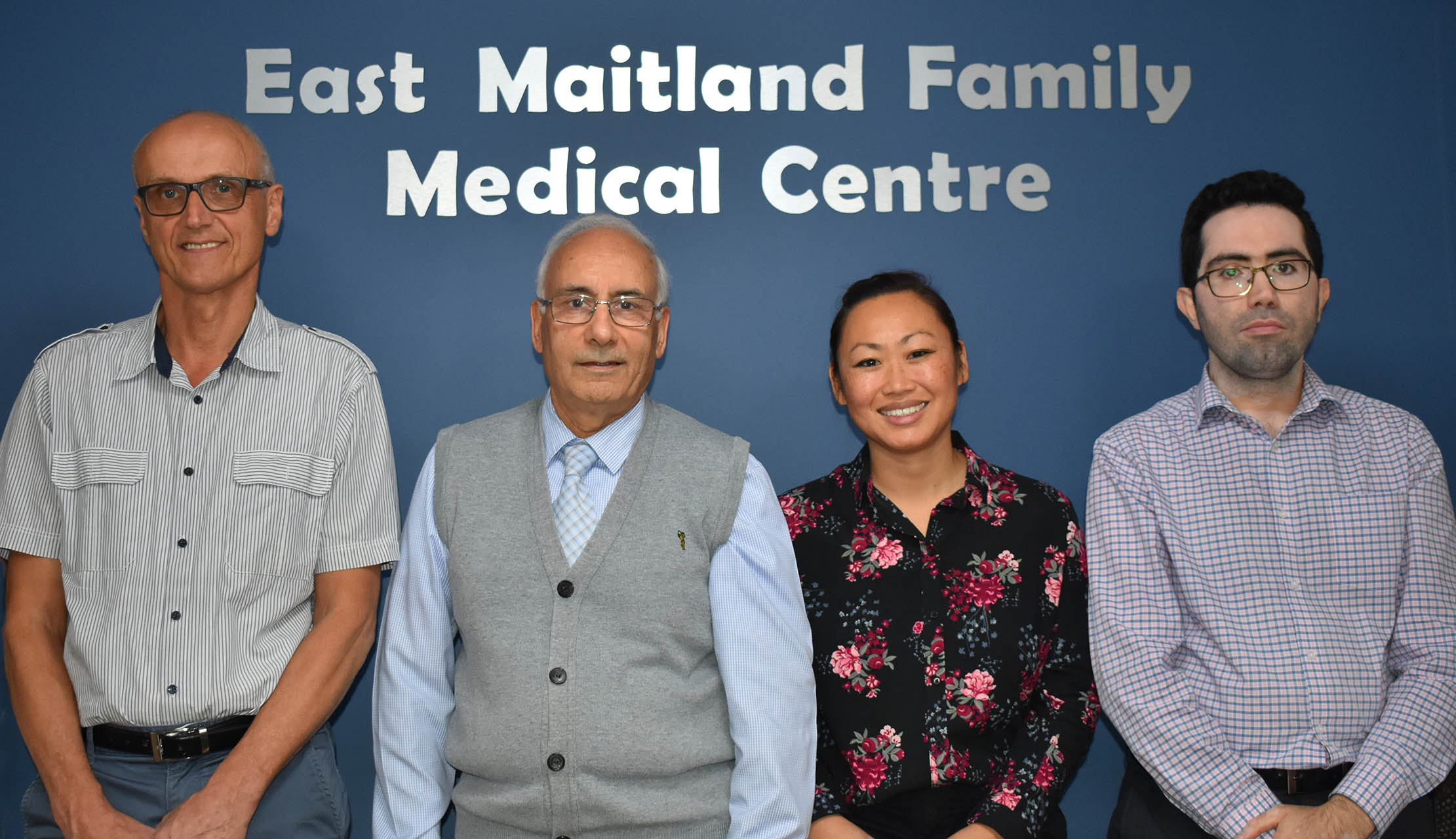 General Practitioners & Registered Nursing Staff
At our medical centre, we value a strong relationship between our General Practitioners, Nursing Staff and patients. We believe that this is a critical factor for instilling confidence in the patients and families that visit our practice. Our staff understands that visiting your GP can come with a number of different emotions and we work hard to make sure that all of our patients feel comfortable and know that they are in good hands when visiting our practice.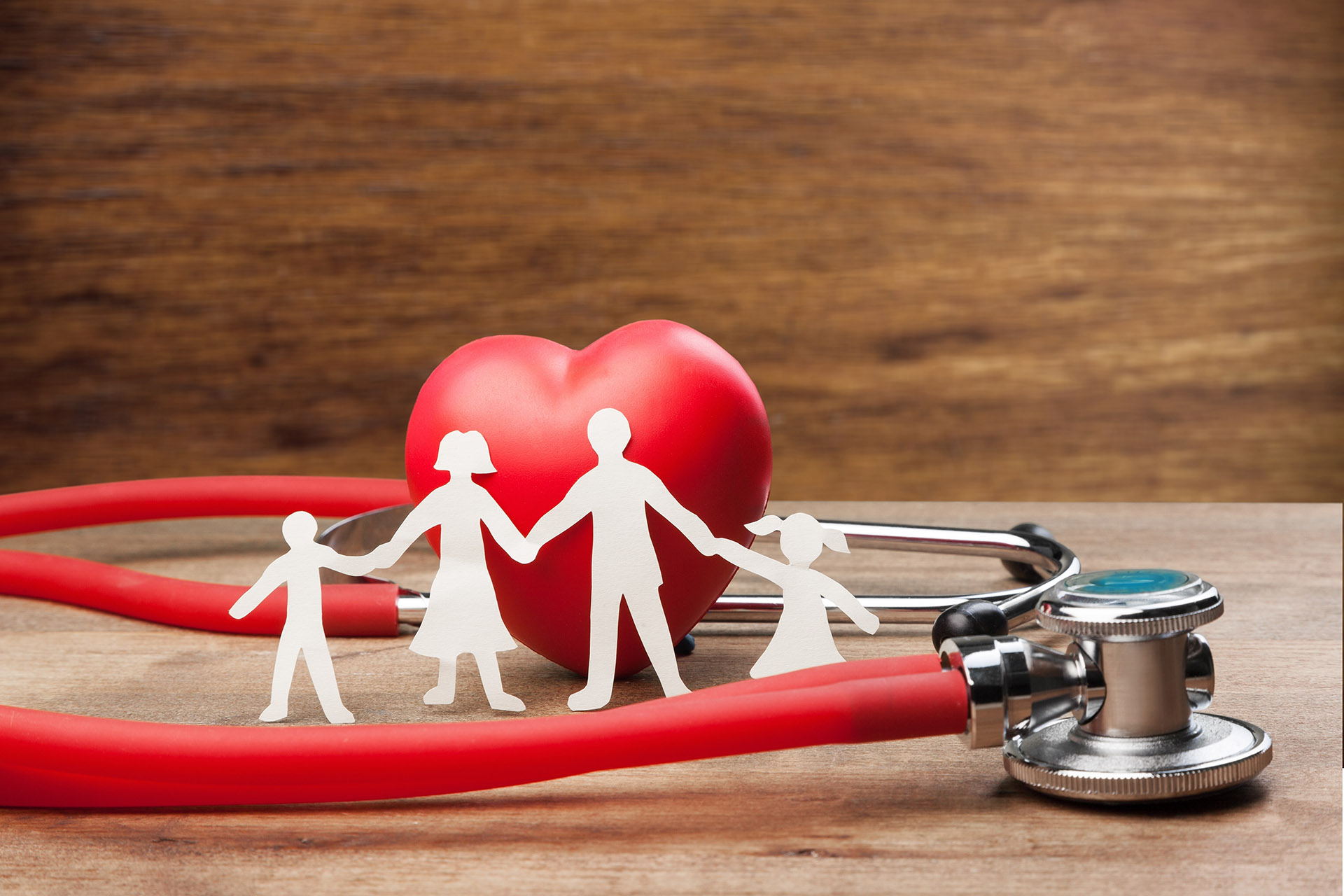 Family Medicine
Our practitioners pride themselves on providing patients with comprehensive care through all stages of life. We take the time to educate our patients in disease prevention and health maintenance while making sure all their mental and emotional needs are met. Our family medicine services include preventative care, antenatal shared care, childhood immunisations, paediatric care, mental health and travel vaccinations.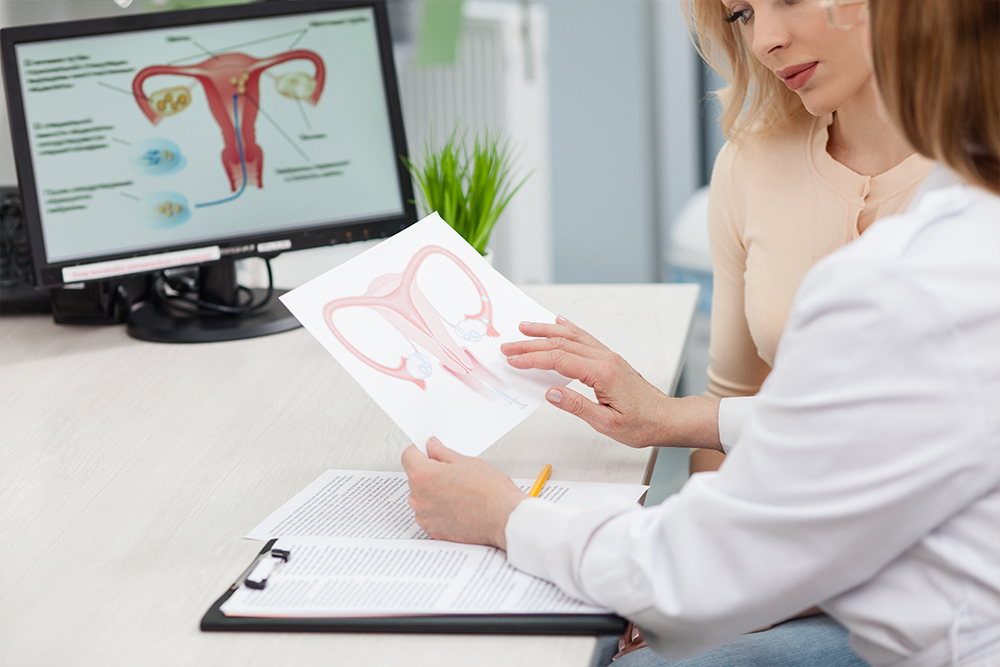 Women's Health
At East Maitland Family Medical Centre we provide a range of specialised women's health care services. Our doctors provide practical information, advice and treatment for a wide range of women's health issues including cervical screening testing, pregnancy testing, breast examinations, menstrual problems, menopause, sexually transmissible infections, contraception and depression.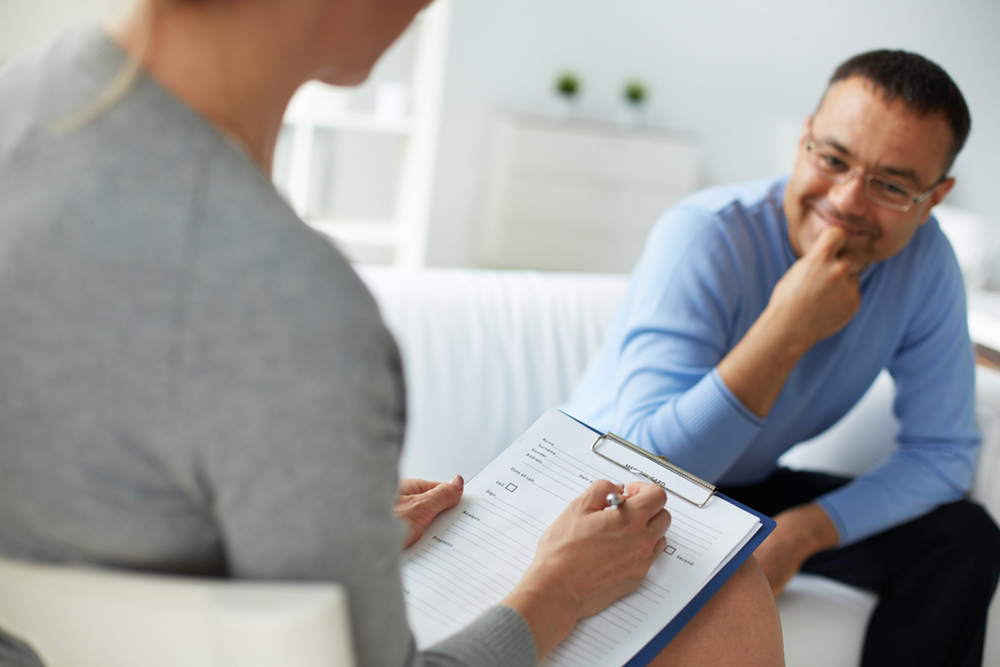 Men's Health
Our staff is here to assist men who are seeking help regarding general & sexual health issues specific to men. We provide a range of men's health services including prostate exams, prostate disorders, sexual health, stress management, diet and weight management, blood pressure checks and cholesterol checks. Our doctors are passionate about supporting men and helping them lead a healthy lifestyle, physically and mentally.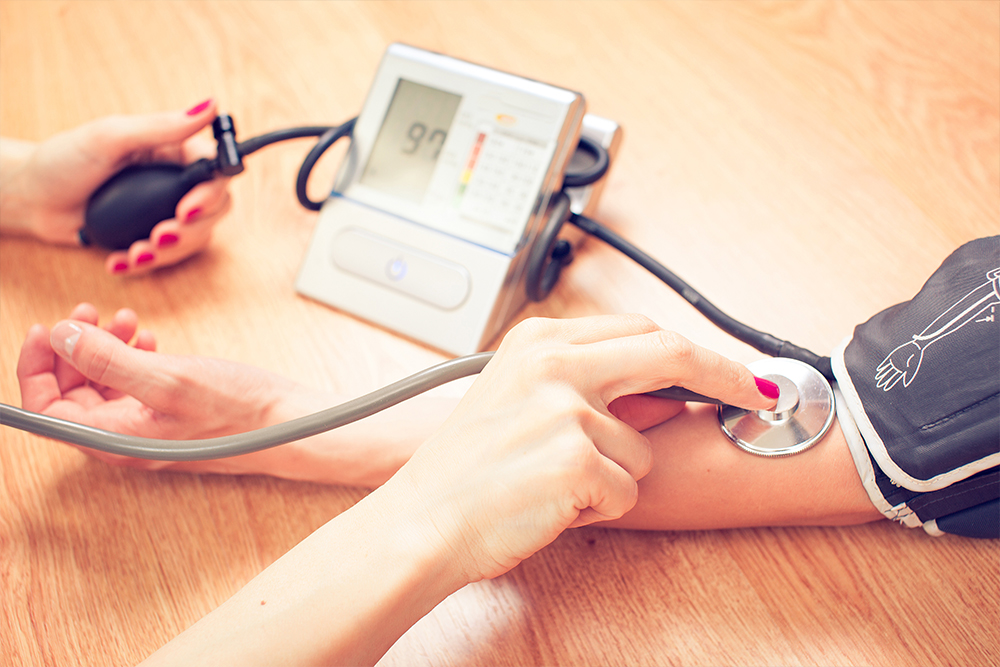 Chronic Disease Management & Nursing Services
Our staff are experienced and knowledgable in areas of chronic illness. We can assist you with your chronic illness.
Our services include:
Spirometry
Pre-diabetes
Diabetes
Iron Infusions
INR Testing
Health Assesments & Care Plans
Dressings
Travel Vaccinations
Injections
INR Testing
ECG
Cervical Screening Testing
Pre-Employment Medicals
Our Pre-Employment medical assessments provide a baseline health examination for employees before they enter a role with an employer. The assessment measures the risks associated with hiring the employee and identifies whether the employee is medically suitable for the role they are applying for.
Our standard Pre-Employment Assessment includes:
Blood pressure
Vision
Height
Weight
Review of medical history
Central nervous system examination
Respiratory examination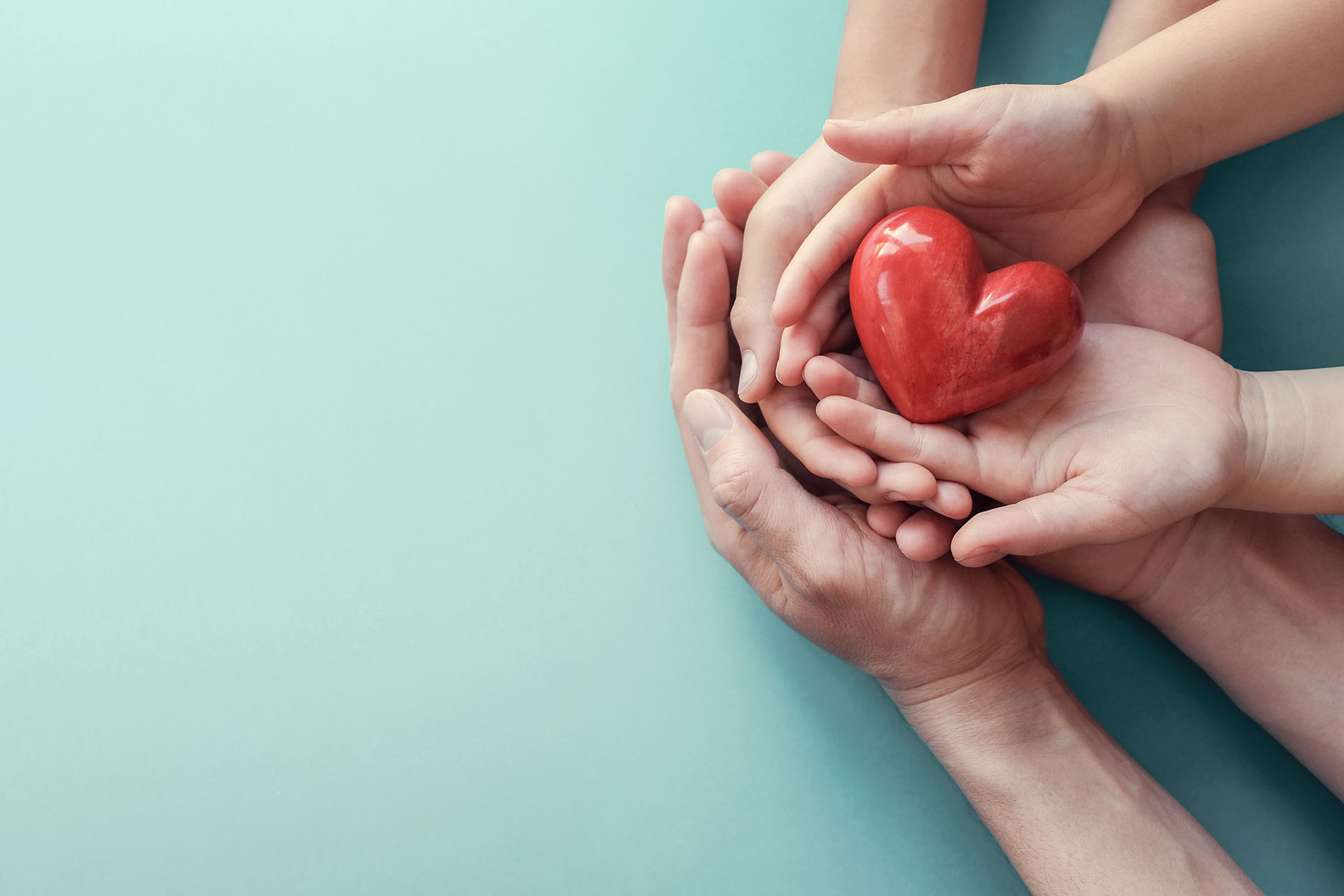 Additional Services
We have a range of additional services including:
Implanon Removal & Insertion
Mirena Removal & Insertion
Acupuncture & Dry needling
Workers compensation medicals
Indigenous Health
Excisions & Minor Procedures
WE ALSO SUPPORT OUR LOCAL
services near the medical centre

GXU Medical Imaging
GXU Medical Imaging is your local imaging provider, located at 1, 2 Poynton Place Thornton. At GXU we pride ourselves on attention to detail, and the needs of every individual patient. We are proud to now offer X-ray, Ultrasound & low dose CT services to our valued patients. Our opening hours are Monday to Friday 8.00am to 5.00pm and, yes, we accept all referrals. For any questions or bookings please phone 02 4999 6499 or take a look around at our website.
Opening Hours
Monday 08:00am - 05:00pm
Tuesday 08:00am - 05:00pm
Wednesday 08:00am - 05:00pm
Thursday 08:00am - 05:00pm
Friday 08:00am - 05:00pm
Saturday Closed
Sunday Closed
Maitland Community Care Services
Maitland Community Care Services (MCCS) provides practical help for seniors and people living with a disability, so they can live as independently as possible at home. Services are subsidised through My Aged Care (if you're over 65) and the NDIS (if you are under 65 and live with disability). Services include Home Care Packages, transport to appointments, personal care, household chores, Meals on Wheels, social support for individuals and groups, technology support, lawns and gardens and more. Standard Office Hours are Monday - Friday 7.30am - 5.00pm and services hours available on request, and includes weekends* *conditions apply
Opening Hours
Monday 07:30am - 05:00pm
Tuesday 07:30am - 05:00pm
Wednesday 07:30am - 05:00pm
Thursday 07:30am - 05:00pm
Friday 07:30am - 05:00pm
Saturday Closed
Sunday Closed